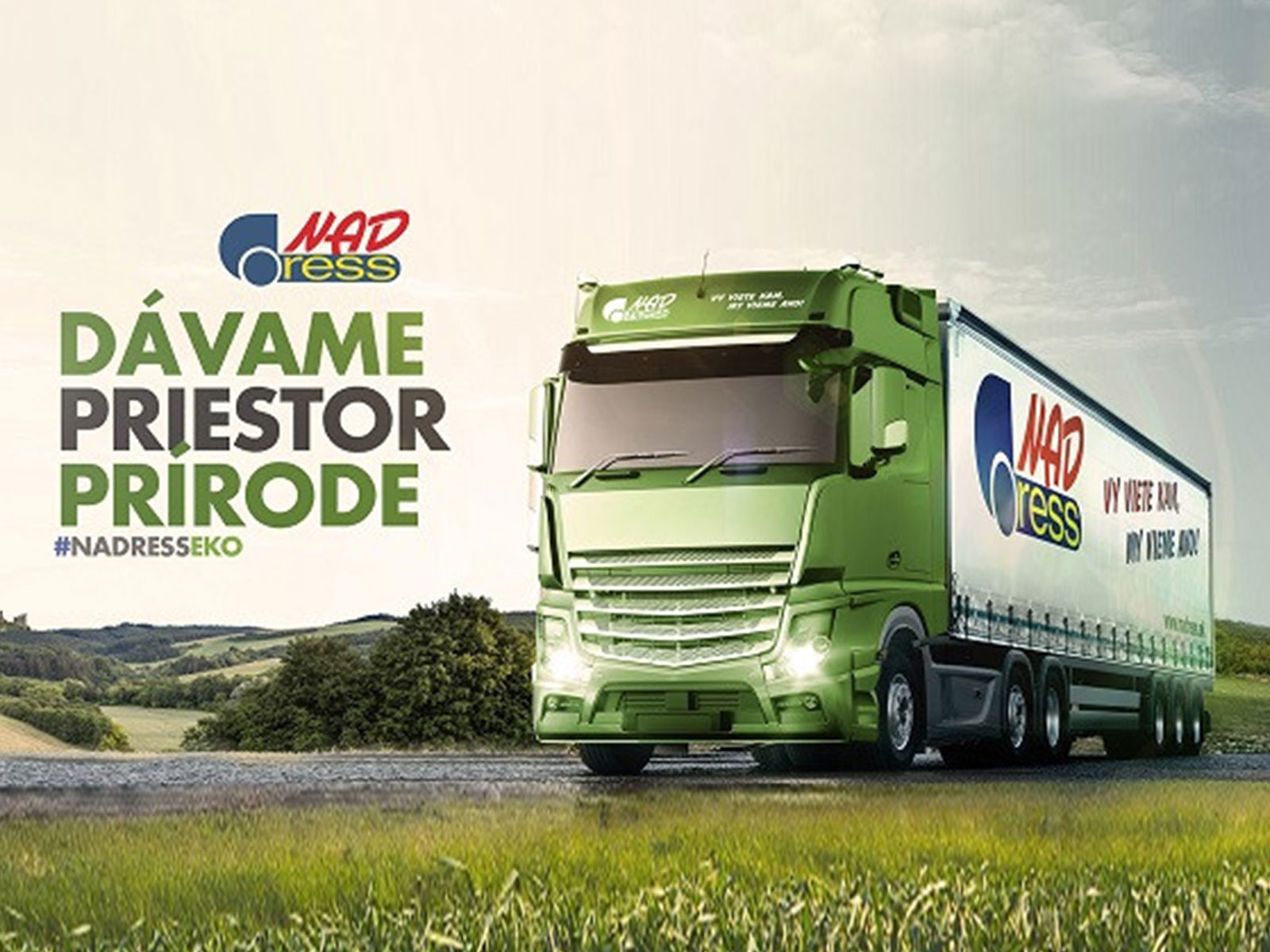 A transport services that gives space to the nature
The company NAD – RESS Senica, a.s. is constantly trying to find new solutions to streamline its logistics and at the same time reduce its negative impact on the environment.
Exhaust gases from conventional propulsion vehicles create emissions that have an adverse effect on nature, the air and humans, so the company decided to take action and switch to a green propulsion alternative and pay more attention to reducing its emission average and carbon footprint. Thanks to a significant investment,this company will bring new technologies from the field of transport to our regions as well. The company has embarked on a new ECO project, thanks to which it will become a pioneer among Slovak carriers. NAD – RESS Senica will be the first to carry out a comprehensive modernization of its vehicle fleet. Older truck models will be gradually replaced by new environmentally friendly vehicles, which are designed to meet the latest requirements for national and international transport. The new trucks will be exceptional not only in terms of environmental friendliness in terms of emissions, but also in terms of noise. An ordinary truck is known to hear it from a distance of several tens of meters, but the new eco model will contribute to quieter transport thanks to its noiseless operation, making it an ideal solution for evening supply.
Although there were complications during the year associated with many restrictions that slowed down the project, NAD – RESS Senica could not be stopped and in recent months has tested several ecological trucks. The general director of the company, Ing. Peter Halabrín: "As soon as possible, we started testing trucks of several brands that develop and dispose of such environmentally friendly vehicles. At present, despite the time lag, we can proudly say that we have successfully tested. For several months, our experts and drivers have honestly compared all models in terms of quality, efficiency or comfort. Therefore, you can look forward to the final results soon. "
The company's goal is to improve its fleet by up to 20 new ECO models by the end of the year and by at least another 100 trucks in the next two years, thanks to which NAD – RESS Senica will literally become a quiet leader among carriers.